Get started with cost-effective website designing, development company
Web design, development & SEO company Faridabad
We leverage Web design, development & SEO Services in Faridabad to grow brands exponentially. Our Company offers Best Website Development & SEO service, and full range of in-house Web Design, SEO & Digital Marketing Services in Faridabad. 
Your Neighbourhood website designing agency!
You've made it! Welcome! For over 8 years our team has brought a spark to brands around the world. We Are A Website Designing & SEO Company In Faridabad and Trustworthy name in a zone of Website design & Development, SEO & Digital Marketing, and Social Media Marketing. We create websites for your Small, Medium and large business enterprise.
We're one of few Digital Marketing companies that has in-depth expertise in Web Development with the collective experience of 8+ years working in the field, because we're not only providing Web Designing. We also have other services in which we're doing so great like SEO services, Social Media marketing, Pay Per Click and Mobile Application Development.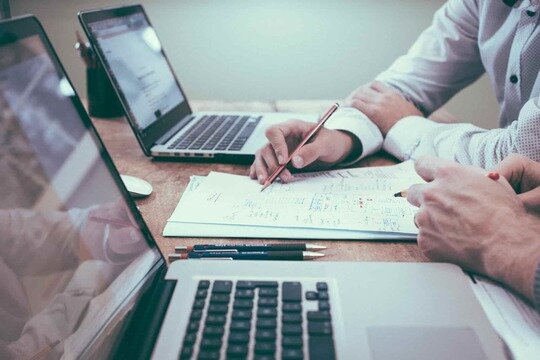 Specialties ranging from Digital marketing, website design, web development and Search Engine Optimization to brand building, logo design, our in-house team delivers innovative strategies and recognizable results. We're the Nerds who foster our inner child and aren't afraid to let our imaginations run wild.
Digital marketing coverd your all business online, we're best in business.
We create world class websites using Laravel, Code Igniter, CMS, Php, etc 
Social media helps to grow your business we have social media experts.
Our website design portfolio that speak!
Let's Checkout our recent projects that we created So far by providing excellent website design and development services along with digital media marketing, we have garnered a long list of clients. Our loyal clients have embraced us as their most preferred website designing company in Delhi.

We give the utmost importance to understand and document client's inputs, design, and branding preferences. our discovery process goes deep in details before we start development process. we're the best website design company in Faridabad and Delhi NCR

Our planning process stand out over agency because we plan everything according to the clients requirements. We're affordable and best web design company in Delhi NCR and Faridabad. Our services emphasize on well-defined project planning and leave nothing for assumption to avoid miscommunication.



We create world class websites through WordPress, Php, Templates, and custom designed. Our team design stands out from the crowd that attracts clients and their requirements. our agency is best designing and development agency in Faridabad.

At this stage, we cater requirements for frontend, backend, web services. Collecting all the details we start development process with the best coding platforms. and provide high end products to our clients.



Our testing process make it easy to work with us because we test everything according to the clients preference. We test each sprint manually, report bugs and add those to product backlog. we test our product twice for better performance.



Our work doesn't end with development, we go the extra mile for our clients. our maintenance service is best in market. Aadi web solutions provides best web design and development that stands out you from the crowd and helps you to grow your business.
SEARCH ENGINE OPTIMIZATION (SEO) FARIDABAD

3 STEPS TO A HIGHER RANK ON GOOGLE
AWS is the leading SEO services company in Faridabad. As an Digital Marketing Agency, we ensure that you get better Return Of Investment and an extension of your marketing team. Along with improving your search engine ranking, we also focus on providing you best SEO service so that your website can appear on first page of Google search engines.
Have a project to discuss?
Get in touch.